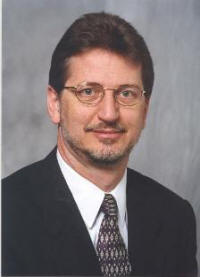 Alan H. King, owner and principal has nearly three decades experience in business, management and organization design consulting.
He helps organizations achieve peak performance, assess and reach desired goals and improve their organizational and leadership effectiveness. He works closely with clients to implement effective and profitable organizational design solutions. Solutions focus on goals, structure and people through organizational design techniques, structural systems or business processes. Interventions and outcomes are designed to reach desired results, demonstrate organizational improvement and achieve competitive advantage while improving overall business and financial performance.
Alan's experience includes directing organization design and change projects, strategic planning facilitation, executive coaching, leadership development, high performance, self managed work team design, capital project design and organization system design.
Alan has worked with organizations such as Airgas, DeKalb County Government, Delta Air Lines, Georgia-Pacific, H. J. Russell, Merck, Onity, Progressive Lighting, the U.S. Air Force, Scovill Fasteners, The Integral Group, The Southern Company, and United Technologies. He is recognized for his ability to develop and maintain effective rapport and relationships at all organizational levels from the top floor to the shop floor.
Alan is committed to community service and serves as Board Chair of the ALS Association of Georgia (Lou Gehrig's Disease). He is member of the Board of Advisors of Reinhardt College and has worked with numerous educational and not for profit advancement and development efforts. Alan is immediate past president of the Georgia Festival Chorus and maintains an active membership in the Rotary Club of Atlanta. Alan serves as Atlanta advisory board member for a national Entrepreneurship Institute. Alan holds a Master of Science degree from the University System of Georgia in business and organizational development.
Professional Service Capabilities

· Strategic Planning & Deployment

· Organization Design & Redesign

· Change Management

· Executive Team Facilitation

· Executive Coaching

· Leadership Development

· High Performance Teams

· Capital Project Partnering